Keep track of all your prayers.
Echo lets you keep a list of every single one of your prayers. You can add as many prayers as you want, categorize them with tags, delete old prayers, and even mark prayers as answered so you can see how God is working (and remember to thank Him!).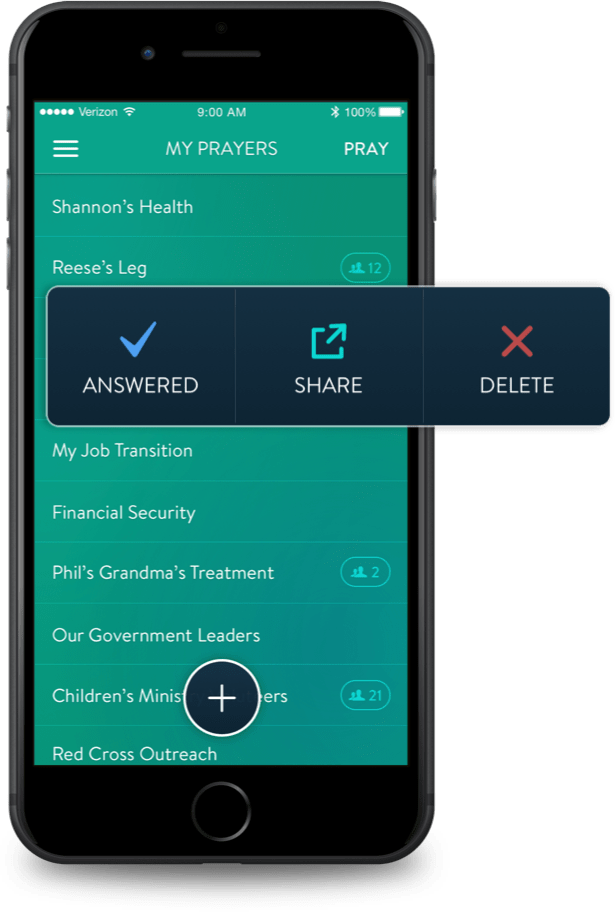 Be reminded to pray.
You can easily set up push notifications or emails to remind you to pray for individual prayers, or even groups of prayers. Reminders help you engage with God throughout the week, even when you find yourself busy with life.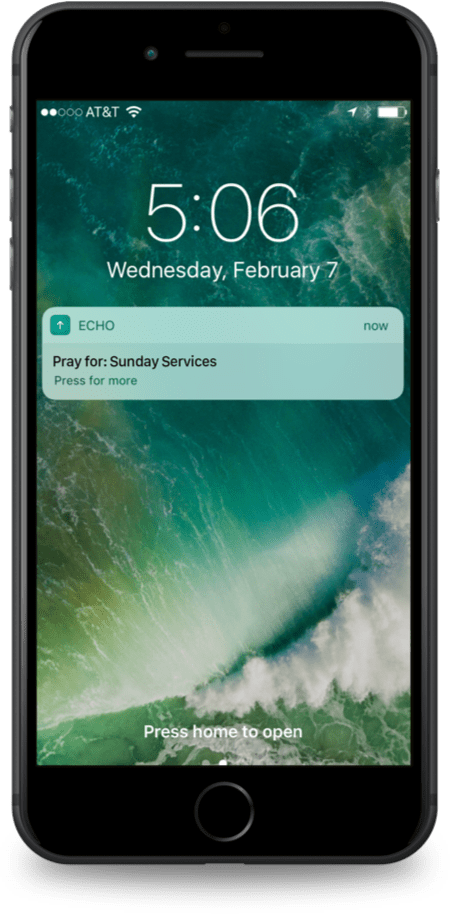 Have the space to pray.
Echo gives you the ability to "Pray Now" which gives you a clear, focused way to pray. Choose what you would like to pray for and optionally set a timer for how long you want to pray.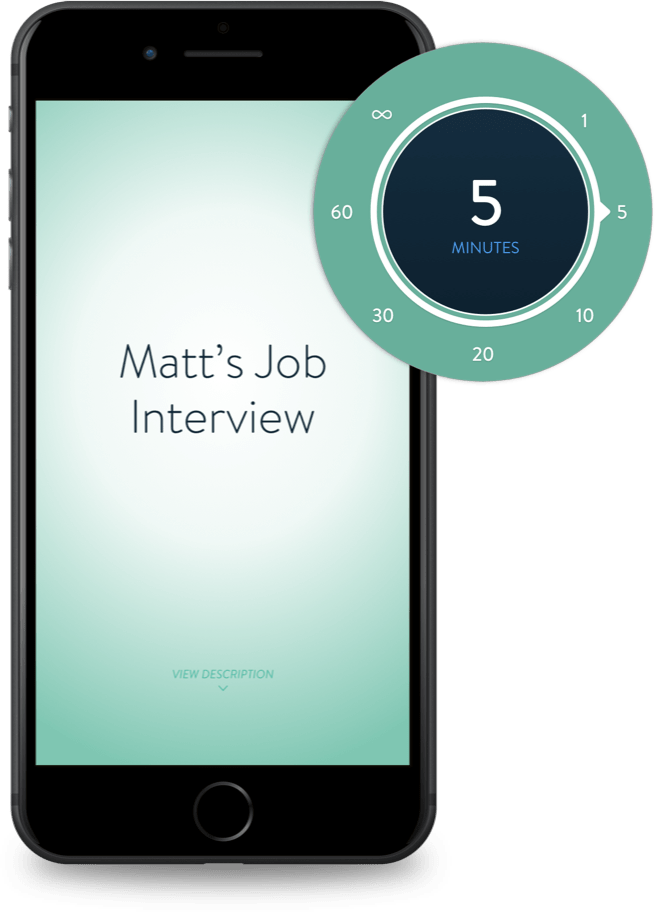 Share prayers with others.
Share prayer requests with others individually or use Echo in a small group. You control how you share and who you share with. When someone else has shared with you, you can pray for them and set reminders to pray. (Some of these features require an Echo Plus+ membership).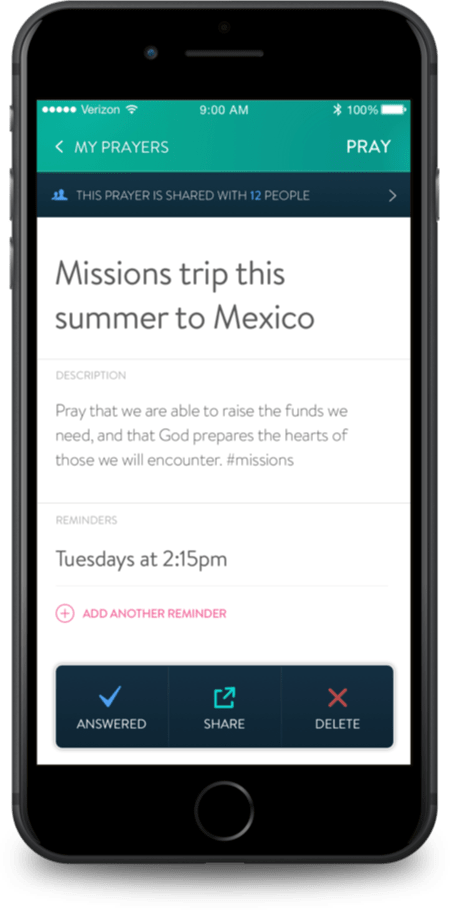 Connect with your community.
Any church, missionary, or organization can create a prayer feed that Echo users can follow to stay updated on how best to pray. Create feeds for any ministry you want and see God move in your community!